REGISTRY
Let's Get Started!
BANZ® is proud to partner with BabyList to offer you a quick, easy, and convenient BANZ® baby registry experience.
Just follow the three simple steps below to get started.
Step 2
Once you've created your baby registry, you'll be asked to drag the "Add BabyList Bookmark" button to your browser's bookmark bar. Now your favourite BANZ® products are just a click away!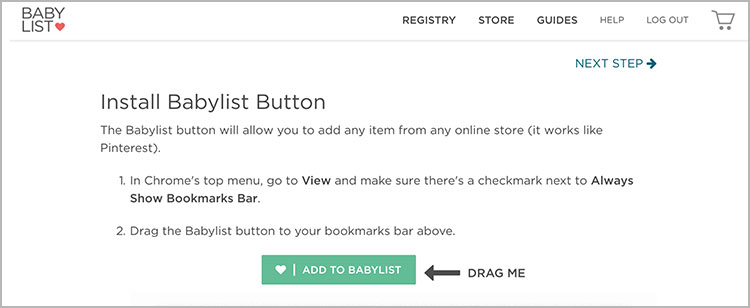 Step 3
Visit BANZ® and choose a baby product to add to your baby registry by visiting the product page. Click on the BabyList button you added to your bookmark bar and a popup box will let you add it to your baby registry! Now your family and friends will be able to click on that baby product in your baby registry and buy it straight from BANZ.